CovertSafe™ Diversion Book Safe
Help keep your valuable items safe with the CovertSafe™ Diversion Book Safe. This safe looks and feels like a real book. Diversion safes provide the perfect hiding place and allow you easy access to your valuables.
A fully built safe, wrapped inside a real book cover.
Safe is built with a strong, durable metal material.
Comes with 3-digit combination lock that can be customized to your preference.
Enough space for you to store jewelry, cash, credit cards or other important items.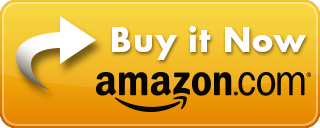 It's becoming increasingly harder to protect your valuable items today, safes are easily broken into.
But, what if your safe didn't look like a safe? How hard would it be for robbers to steal your valuables in the event of a break-in with that added factor?
That's where the CovertSafe™ comes in. Studies have shown that in the majority of break-ins, robbers look for a safe mounted on the wall or standing alone; they almost never move other inconspicuous items around, and especially not a book.
This safe is discreetly designed to resemble a book; you can't tell the difference if you didn't know one was a safe and one wasn't. What does this mean for you and your valuables?
Your valuable items will be safer and more secure.
The CovertSafe™ is easy to use – anyone can secure their items with it.
The combination lock provides added security.
It's so inconspicuous; no one will ever think it's a safe.
You won't lose your valuable items to robbers ever again.

Inside storage area measures: 9 x 5.625 x 2 inches.

Complete book measures: 9.5 x 6.125 x 2.25 inches.
Additionally, all purchases of the CovertSafe™ is backed by a 100% money-back guarantee. That means, if you aren't happy with the service you received from this safe, you're eligible to get a full refund.
What are you waiting for? Protect your valuable items the discreet way, with CovertSafe™!